Have you seen the Ruby Star collections from Melody Miller? They are very.... interesting and unique I would say. Not for everyone but I've found myself interested in them from the beginning. I finally broke down and bought some of the Ruby Star Rising - old collection, and the Ruby Star Shining - new collection. I was VERY modest in my purchase since it is rather expensive fabric, and this is what I've come up with so far:
Ruby Star Rising - Bee
I think I like this block better on point, but that means it will be very large once the setting triangles are added. I was thinking this will be a fun Spring pillow, but as I don't have any concrete designs for it yet, it will remain as such for a while. Let me know if you have any thoughts/suggestions - would love to hear them!
I will say that I was a bit disappointed in my 1/2 yard cut of the above fabric tho - for that much fabric and money, I only had 1 full bee and some bee wings sticking out on the bottom of my cut - plus the rest of the geometric shapes taking up the space. A little frustrating because this piece here is all I will use after spending 10$ but o well... you live and learn. One expensive little bee :-p
Ruby Star Shining
I was REALLY pleased with the prints above - the clocks are 2 of 4 repeating patterns and the typewriter is a repeating pattern of its own on another print. I broke down and bought a 1/2 yard of each - could not resist and they look so fun together!
My Orange Essex linen went perfectly with this linen blend fabric as far as texture and color. I am thinking of doing that darker blue from the center around the outside of the 2 side pieces, and then the lighter aqua blue around the center piece and making them all the same size with those borders. I may do a final orange border around the whole thing and have a nice big rectangle pillow to snuggle. That is the plan for now anyway... it is also leaning towards being a gift pillow for a certain someone but I'll have to decide when it is finished.
I really should be working on my 3 x 6 Bee blocks but I couldn't resist playing a little this weekend :)
Hope your weekend is lovely too!
Linking up with: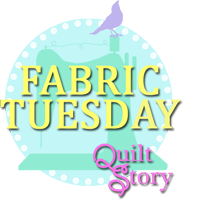 &